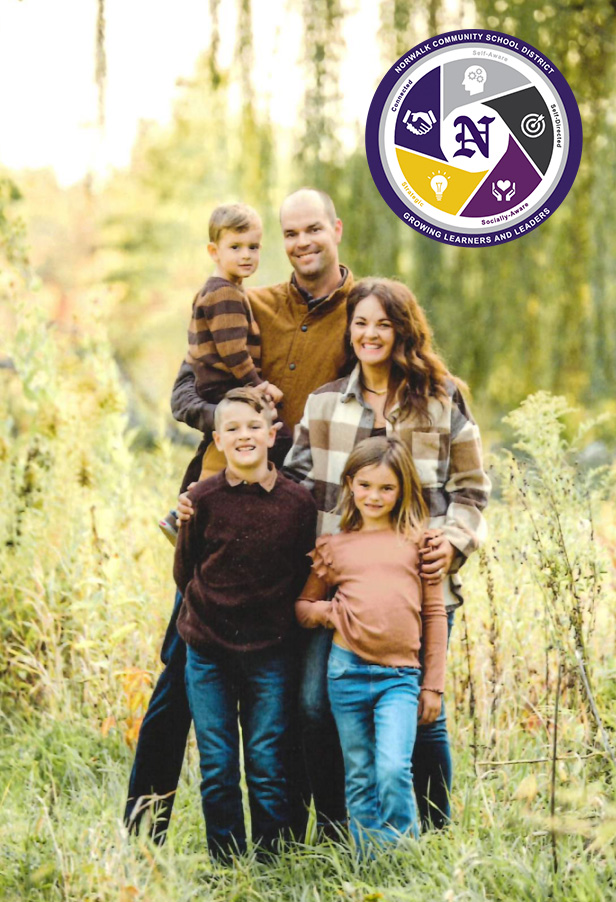 2/2/23
For Immediate Release:
The Norwalk Community School District is excited to announce that Clint Driftmier has been selected as the new Lakewood Elementary Principal for the 2023-2024 school year. Jill Anderson, Lakewood Principal and longtime educator at Norwalk Schools announced her plans to resign in November at the end of the 2022-2023 school year. 
Serving in his 15th year of education, Mr. Driftmier currently serves as an Associate Principal and Preschool Director at the Winterset Community School District. Prior to working in Winterset, Clint was a PE teacher at Lakewood Elementary. NCSD is delighted to have Clint back in our community and serving our district! 
Mr. Driftmier will officially begin his new role on July 1, 2023 pending Norwalk School Board approval on February 13, 2023.  
Clint Driftmier Statement: 
I am truly honored to have been selected as the new Principal at Lakewood Elementary for the 2023-24 school year. I would like to thank Superintendent Magee and all those that were involved in the hiring process for giving me this opportunity and putting their trust in me to step into this role. I am extremely excited to return to Lakewood Elementary, as I know the quality of people already in place and the progressiveness of the building and district. I am excited to reconnect with the students, staff, parents, and the community of Norwalk. I can not wait to use my experiences in education to continue the excellence that has already been established at both Lakewood and Norwalk.
Being able to return to Norwalk will allow me the opportunity to serve the community that my family and I call home. My wife Daira and children Kyler (10), Diem (7), and Dace (3) look forward to continuing to be active members of the community/district and look forward to the relationships that we will build and foster for years to come.
Thank you again for your support and trust and GO WARRIORS!
---