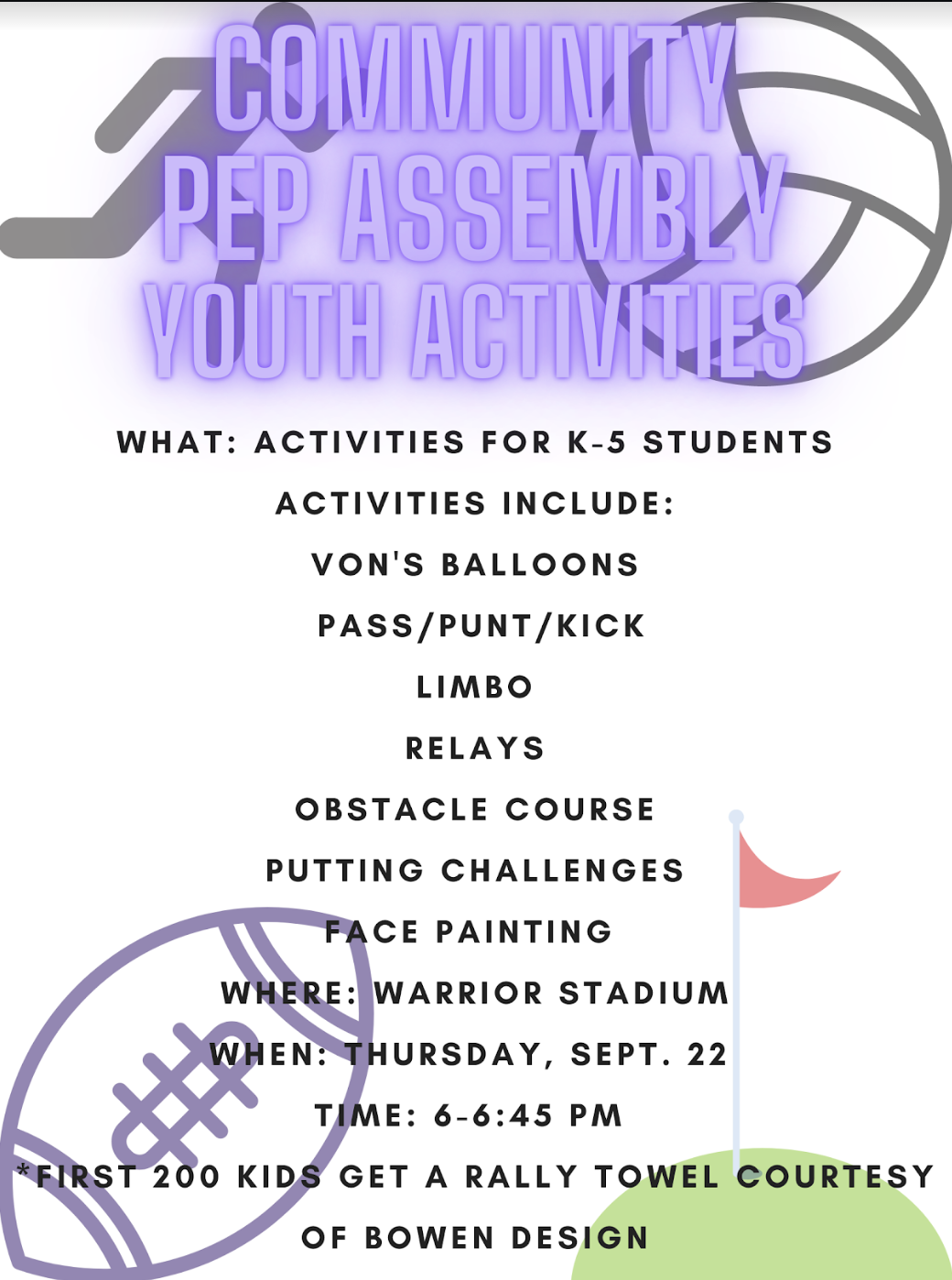 WE ARE 8 DAYS OUT!
We are excited to announce that the Homecoming Community Pep Assembly- Youth Activities are coming back for a 2nd year!
Activities will be Thursday, Sept. 22 from 6-6:45 PM. K-5 students are welcome to join our student-athletes on the field for fun activities and games. Can't stay the whole time? That's okay! Join us for however long you can! See the attached flyer for all of the details!
Parents, we ask that you stay at Warrior Stadium for the duration of the activities. Feel free to join us after the activities for the induction of our 2022 Athletic Hall of Fame and our Homecoming Court Coronation.
Hope to see you all there!
---