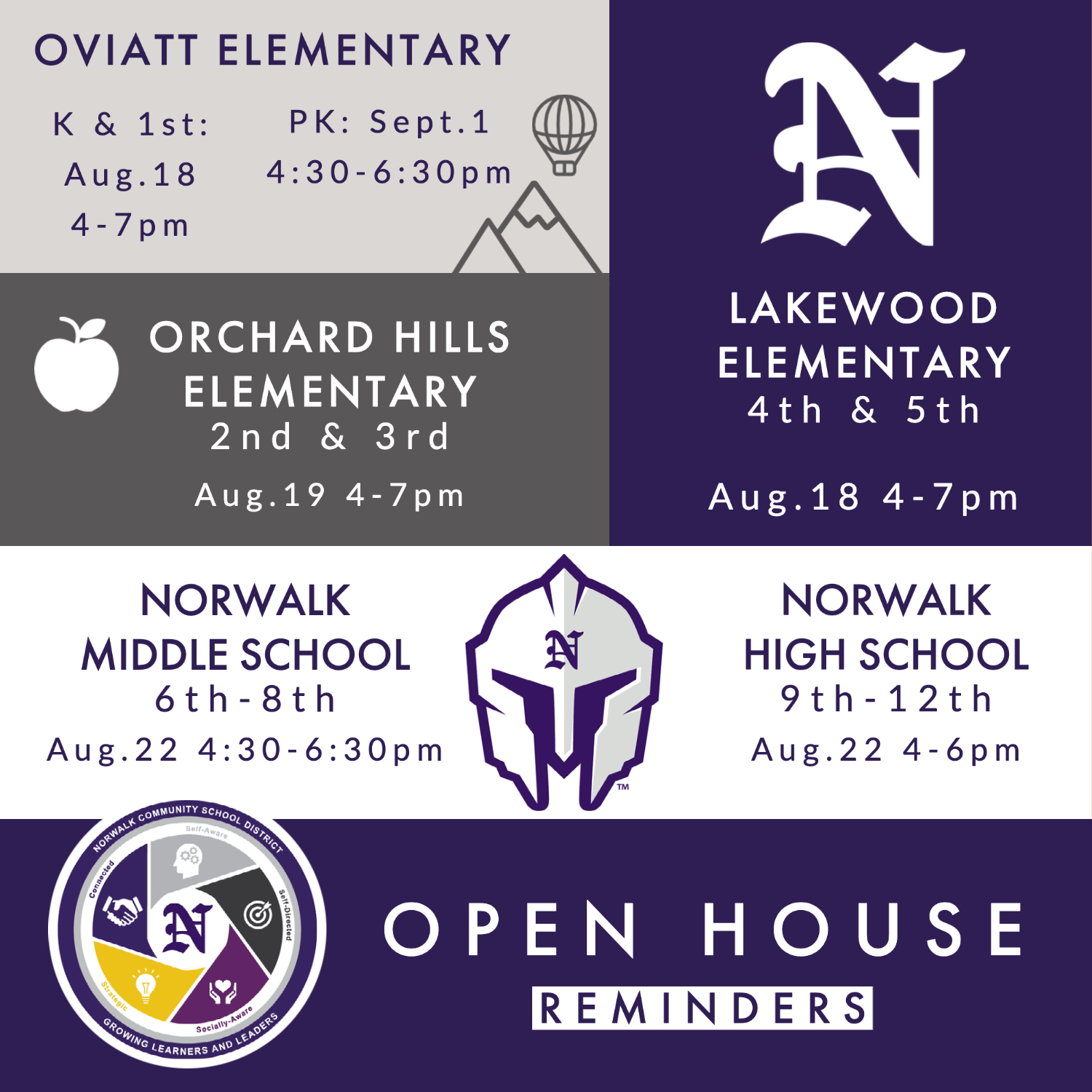 2022 Open house events are just around the corner! This is a great opportunity for students to meet their teachers and see their classrooms before the first day of school! For more information on specific details or sign-ups, please click on your school below!
ORCHARD HILLS ELEMENTARY: 2ND & 3RD
LAKEWOOD ELEMENTARY: 4TH & 5TH
NORWALK MIDDLE SCHOOL: 6TH – 8TH
*Elementary class lists will be available Friday, Aug. 12th!
---