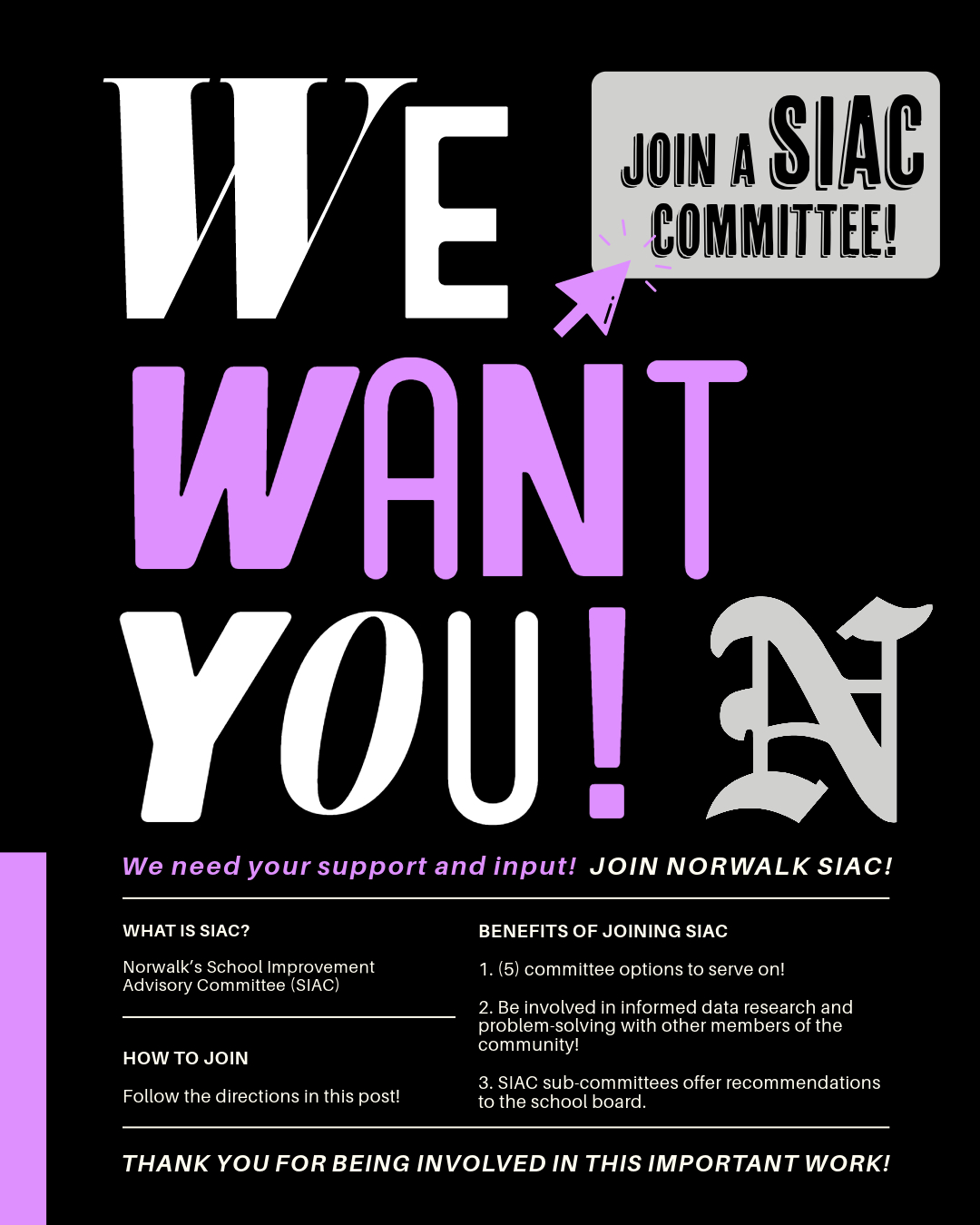 Norwalk Parents and Families,
In our efforts to continually improve, we have restructured our SIAC committees to more efficiently provide feedback and guidance directly related to our board and district goals.  Below is a link to a letter and a list of committees we will be having this year to inform our decisions.  We need your support and input on these committees!  Please take a few minutes to fill out the form linked below if you would be interested in participating in one of the SIAC committees this year.  If you are already on a current committee, please complete this form also and indicate the committee you have previously been on in past years.  You will be contacted by the current leadership of the team prior to the first meeting in October.
2023-2024  SIAC Invitation Letter to Members
Thank you for being involved in this important work! 
---