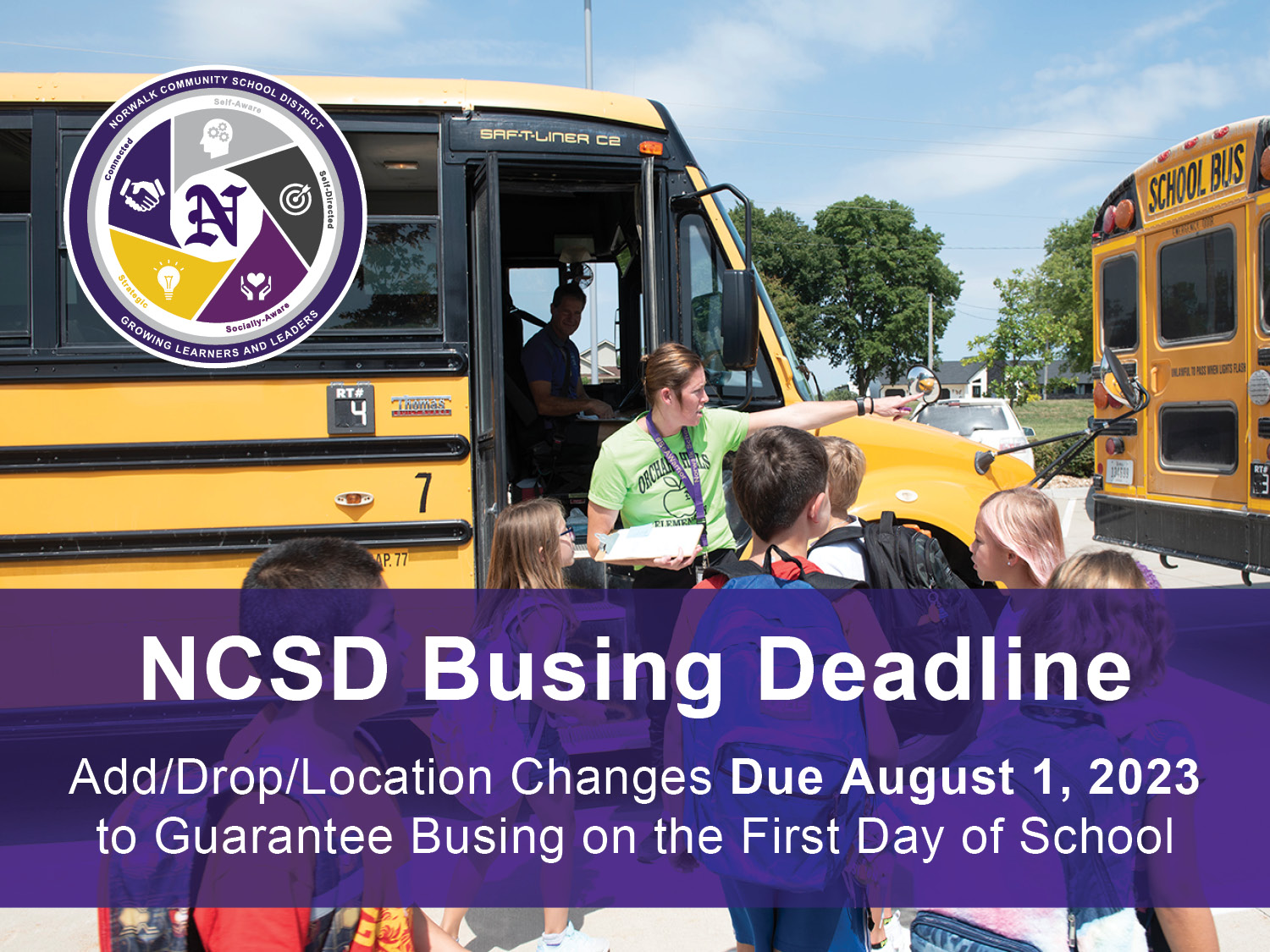 Norwalk Parents and Families,
Transportation requests are due August 1, 2023 in order to guarantee bussing on the first day of school. Parents request transportation through online registration. Pay-for-Ride students will be processed first on a first come, first served basis. Fees will be applied in Revtrak's fee management system as requests are processed.
Transportation requests received after 08-01-23 may not be placed on a bus route until 09-09-23. Bus passes are scheduled to be mailed on or around 08-15-23. All students are required to have a bus pass to board the bus.
Important Links: 
Student Fees and Revtrak Information
---