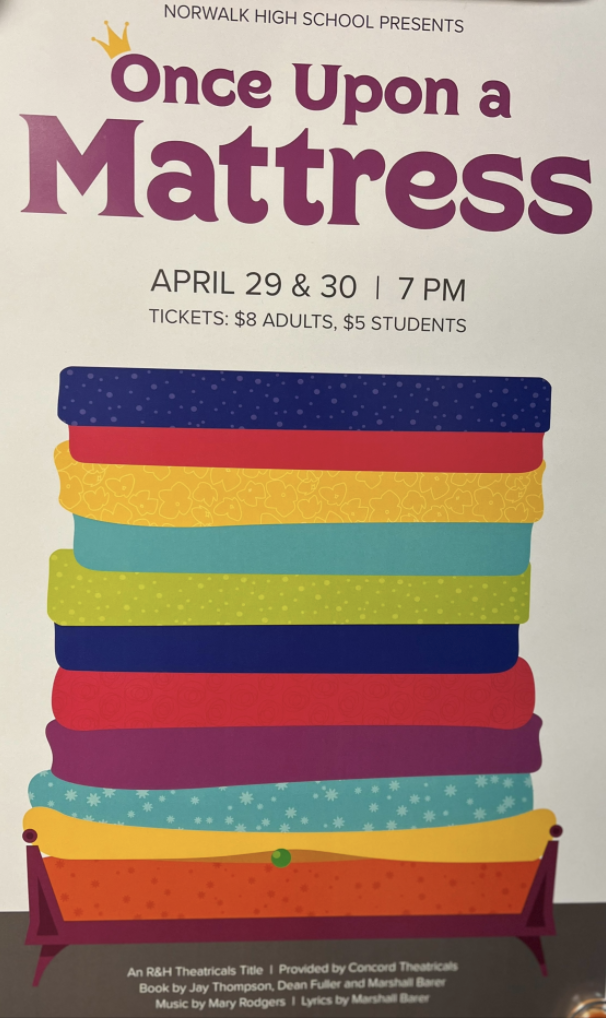 Norwalk High School invites you to come and see our high school spring musical, Once Upon a Mattress, a musical comedy retelling of the classic tale, The Princess and the Pea!  The shows are this Friday and Saturday, April 29th and 30th, both starting at 7:00pm, with doors opening at 6:30pm at the Norwalk Performing Arts Center. This family-friendly show is sure to make you laugh, and our students have been working incredibly hard to pull off a fantastic production!  Below are the links to buy tickets for each performance. General admission tickets are $8 for Adults & $5 for students K-12.  Activity passes aren't accepted for productions, but we can promise you it's worth a ticket! We hope you'll join us for our production of Once Upon a Mattress! 
Norwalk Performing Arts Center
Norwalk High School
1201 North Ave, Norwalk IA 50211
Synopsis:
The knights and ladies of the Kingdom are looking to get married, but there's one problem: The Marriage Law.  "No one in the Kingdom may wed 'til Dauntless to the altar's led."  Prince Dauntless faces only one obstacle, his mother, Queen Aggravain, who insists that he only marry a true princess of the royal blood.  The Kingdom has held 12 royalty tests set by the Queen and the court Wizard, but none have passed so far.  Will Princess Winnifred, a peculiar princess from the swamps, be able to pass the royalty test and marry Dauntless?  The Kingdom certainly hopes so – join us to find out!
---